Activity in Canada's largest urban centres encouraging local buyers to relocate to surrounding markets : Re/Max
4/25/2017 | SHARE
Posted in Real Estate Market by Forest Hill Real Estate Signature| Back to Main Blog Page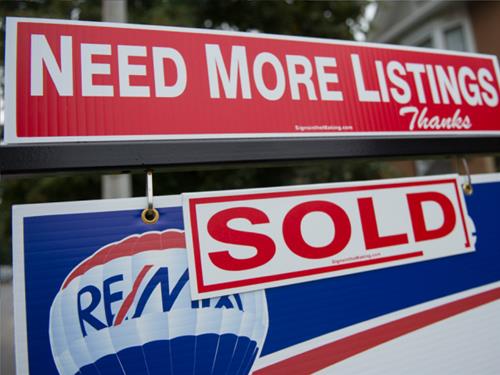 Significant price increases and high demand in the Greater Toronto Area during the first quarter of 2017 spurred growing numbers of buyers to leave the downtown core. These buyers, known as move-overibuyers, are looking for greater affordability in markets across southern Ontario. In turn, they are driving price appreciation in Mississauga, Brampton, Durham, Barrie, Hamilton-Burlington, Windsor, and as far away as Kingston. The GTA saw the average residential sale price rise by 29 per cent, up from $675,492 in the first quarter of 2016 to $873,631during the same period in 2017.
At the same time, housing demand has slowed in Greater Vancouver compared to Q1 of 2016, and average residential sale price decreased 11 per cent year-over-year, from$1,094,936 in the first quarter of 2016 to $969,900 in 2017. The decline in average sale price is in part due to the introduction of the foreign buyer tax last August, a relatively severe winter and the natural stabilization of prices after the market reached a high point in May 2016. Move-over buyers from Vancouver and buyers migrating from other provinces continue to fuel activity in Fraser Valley, Kelowna, and in Victoria, particularly in the upper-end of the market due to relative affordability in these regions.
"The move-over buyer activity we're seeing in the areas surrounding Canada's two largest urban centres is a direct response to price appreciation caused by high demand in recent years," said Elton Ash, Regional Executive Vice President, RE/MAX of Western Canada. "Price and location are the most important factors to buyers. If the price isn't right, move-over buyers look to markets where they can find a better balance of affordability and square footage, and still have access to green spaces, transit options, and retail centres."
A recent RE/MAX survey conducted by Leger found that when making buying decisions, over two-thirds of Canadians consider the location of a home to be more important than the style or size of the home. Respondents indicated that beyond price, a number of other factors influence home purchases, including: access to green space (77 per cent), proximity to work (66 per cent), proximity to retail centres (65 per cent), and proximity to family and friends (65 per cent). All of these ranked higher than the style of a home.
In response to heightened activity seen across the GTA in recent months, the Ontarioprovincial government announced a 15 per cent Non-Resident Speculation Tax (NRST), along with a number of other regulations in mid-April in an effort to balance the need to stabilize the market while preventing a harmful sharp correction. Similar to the foreign buyer tax introduced in Vancouver last year, the impact of this measure on market and buyer activity in the long run is difficult to predict. This measure may impact consumer confidence in the short-term as buyers hold out until they fully understand how they are affected, causing overall market activity to slow.
"Toronto and Vancouver are very different markets as Vancouver's population and geography are much smaller. At this point there is limited data on how many foreign speculators are active in the GTA market, but it is fair to assume that the new tax will impact the middle-class and not just buyers in the upper-end of the market," saidChristopher Alexander, Regional Director, RE/MAX INTEGRA Ontario-Atlantic Canada Region. "In the short-term, potential sales may stall as buyers wait to see the impact of the changes, which in turn could create a ripple effect throughout the Golden Horseshoe, however, it will be interesting to see how this new legislation will affect the demand for housing in the market."
In Western Canada, particularly in Alberta, slowly recovering oil prices, low interest rates, and US approval of the Keystone XL pipeline project have renewed buyer optimism, particularly among move-up buyers and millennial, first-time buyers who are typically looking to buy condominiums. The average residential sale price increased three per cent year-over-year in Calgary to $482,065, up from $467,780 during the first quarter in 2016. A wide variety of inventory across the market provides good opportunities for buyers in Edmonton, resulting in a 12 per cent increase in activity and stable year-over-year prices to start 2017.
Charlottetown and Halifax experienced increased demand from foreign buyers in the first quarter in addition to sustained demand from buyers moving back to Atlantic Canadafrom other parts of the country to purchase more affordable housing options than what is available in Canada's larger urban hubs.
New residential and commercial development projects in markets across the country are expected to fuel demand in these regions. These cities include Calgary, Edmonton,Kelowna, Victoria, and Regina in the West and Windsor, London-St. Thomas, Hamilton-Burlington, Mississauga, Barrie, Durham, Brampton, Ottawa, Saint John, and Halifax in Central and Eastern Canada.
For the full 2017 RE/MAX Spring Market Trends report with detailed regional summaries and buyer demographics, click here.
Data Table
Market

Average Residential Sale Price

YOY%

2016

2017

2017/2016

Victoria

$544,756

$612,584

12%

Greater Vancouver

$1,094,936

$969,900

-11%

Fraser Valley

$645,472

$671,796

4%

Kelowna

$447,416

$504,643

13%

Edmonton

$363,728

$364,473

0%

Calgary

$467,780

$482,065

3%

Saskatoon

$344,319

$340,300

-1%

Regina

$311,953

$306,036

-2%

Winnipeg

$273,312

$285,645

5%

Windsor-Essex

$211,211

$246,775

17%

London-St. Thomas

$271,920

$307,189

13%

Greater Sudbury

$247,659

$266,855

8%

Kitchener-Waterloo

$364,966

$468,877

29%

Hamilton-Burlington

$467,931

$575,004

23%

Barrie

$379,330

$525,830

39%

Greater Toronto Area

$675,492

$873,631

29%

GTA: Oakville

$997,353

$1,313,477

32%

GTA: Mississauga

$576,134

$753,788

31%

GTA: Brampton

$542,388

$731,793

35%

GTA: Durham

$481,153

$668,827

39%

Kingston

$290,592

$323,343

11%

Ottawa

$361,503

$381,524

6%

Saint John

$163,778

$183,486

12%

Halifax

$274,937

$271,165

-1%

Charlottetown

$171,547

$189,900

11%

Greater St. John's Area

$322,677

$304,812

-6%
Key Findings from 2017 RE/MAX Spring Market Trends Omnibus Survey
1. When purchasing a home over two thirds of Canadians consider the location of a home to be more important than the style or size of a home
British Columbia = 69 per cent
Alberta = 63 per cent
Saskatchewan and Manitoba = 69 per cent
Ontario = 68 per cent
Quebec = 68 per cent
Atlantic Canada = 69 per cent
2. Nearly half (46%) of Canadians currently feel like they can purchase the type of home that suits their families' needs
British Columbia = 40 per cent
Alberta = 55 per cent
Saskatchewan and Manitoba = 54 per cent
Ontario = 46 per cent
Quebec = 45 per cent
Atlantic Canada = 43 per cent
3. Beyond the price of a home, more Canadians rated having access to green space as an important factor when looking to purchase a home than any other consideration. For millennials specifically, being close to the workplace was the most frequently cited reason for considering a neighbourhood.
Prices of homes in the neighbourhood (89%)
Access to green spaces and parks (77%)
Proximity to work (66%)
Proximity to retail centres (65%)
Proximity to family and friends (65%)
Style of homes in the neighbourhood (64%)
Proximity to public transit (56%)
Proximity to preferred schools (43%)
Proximity to cultural and community centres (42%)
Rank of importance to Canadian millennials (Aged 18-34)
Prices of homes in the neighbourhood (85%)
Proximity to work (84%)
Access to green space and parks (76%)
Proximity to family and friends (71%)
Proximity to preferred schools (65%)
Style of homes in the neighbourhood (65%)
Proximity to retail centres (61%)
Proximity to public transit (61%)
Proximity to cultural and community centres (46%)
4. Canadians rate the following resources as being helpful to them when buying a home:
Access to a real estate agent = 79 per cent
Information and recommendations from friends and family (regarding the neighbourhood of your choice, home value, home features and amenities) = 80 per cent
Online listings = 90 per cent
Easily accessible information about homes in the neighbourhood (types of homes, age of homes, average home prices) that you are considering buying in = 90 per cent
Easily accessible community information (average age, education levels, average income etc.) for the neighbourhood that you are considering buying a home in = 70 per cent
Easily accessible information about schools in the neighbourhood that you are considering buying a home in = 56 per cent
Canadian millennials rate the following resources as being helpful to them when buying a home:
Access to a real estate agent = 76 per cent
Information and recommendations from friends and family (regarding the neighbourhood of your choice, home value, home features and amenities) = 81 per cent
Online listings = 88 per cent
Easily accessible information about homes in the neighbourhood (types of homes, age of homes, average home prices) that you are considering buying in = 87 per cent
Easily accessible community information (average age, education levels, average income etc.) for the neighbourhood that you are considering buying a home in = 68 per cent
Easily accessible information about schools in the neighbourhood that you are considering buying a home in = 72 per cent
Note: RE/MAX defines move-over buyers as home buyers leaving the market in which they currently live to find a better balance of affordability, square footage, and access to amenities and infrastructure in a different market.

Source: RE/MAX Ontario-Atlantic Canada
Canada, Canada Real Estate, Canadian Housing Market, GTA Real Estate Market, Home Buyers, Real Estate, Real Estate Market, Real Estate News, Real Estate Trends, Toronto Real Estate