Canada debt-to-household-income ratio grows to 171% - StatsCan
1/10/2018 | SHARE
Posted in Financial Health by Forest Hill Real Estate Signature| Back to Main Blog Page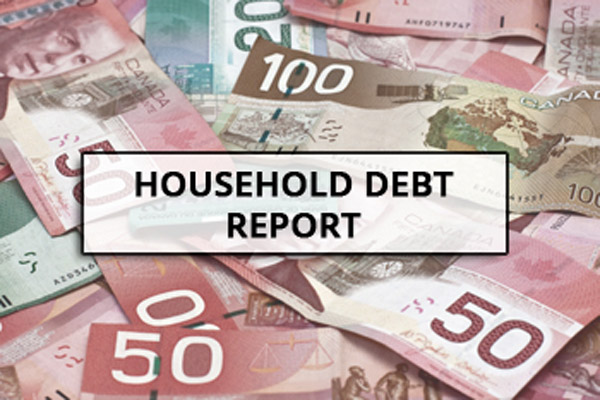 The amount Canadians owe relative to their income hit a new high in the third quarter of 2017.

Statistics Canada said in mid-December that household credit market debt as a proportion of household disposable income increased to 171.1%, up from 170.1% in the second quarter.

That means there was $1.71 in credit market debt, which includes consumer credit and mortgage and non-mortgage loans, for every dollar of household disposable income.

Benjamin Reitzes, Canadian rates and macro strategist at the Bank of Montreal, said the upward trend in household debt continues unabated.

"And, with homebuyers rushing to get into the market ahead of the new OSFI rule change that takes effect on Jan. 1, 2018, we could see a further increase in Q4," Reitzes explained, as quoted by The Canadian Press.

"However, that suggests we could see some flattening out of the ratio in 2018 — though don't bet on it as housing has been persistently resilient."

Household debt is often cited as a key risk to the Canadian economy by the Bank of Canada and others.

In a recent report, the OECD said high house prices and associated debt levels remain a substantial financial vulnerability in Canada.

"A disorderly correction would adversely impact growth and could threaten financial stability," the organization said.

Statistics Canada said the household debt service ratio, measured as total obligated payments of principal and interest as a proportion of household disposable income, was relatively flat at 13.9%, while the interest-only debt service ratio was 6.3%, down from 6.4% in the previous quarter.

The Bank of Canada has raised its key interest rate target twice in 2017, moves that have led to increases in the prime rates at the country's big banks used to set loans such as variable-rate mortgages.

Total household credit market debt grew to $2.11 trillion in the third quarter, up 1.4% from the previous quarter. The increase came as mortgage debt increased 1.5% to $1.38 trillion, while consumer credit rose 1.2% to $620.7 billion.

Meanwhile, the total net worth of the household sector edged down 0.1% to $10.61 trillion in the third quarter.

The move lower was due to a drop in home values as housing resale prices weakened. The value of household financial assets edged up 0.1%.
Canada, Household Debt, NonMortgage Debt, Personal Finance