Forget the $1 million Toronto home, it's the $5 million market that's on fire
2/2/2016 | SHARE
Posted in Toronto Real Estate by Forest Hill Real Estate Signature| Back to Main Blog Page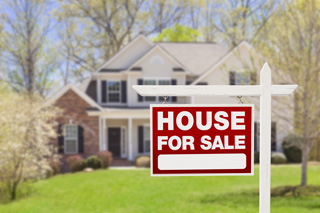 A Toronto realtor says in a new study out Monday that $5 million home sales are taking off across the city, aided by international buyers.
Real estate prices in the city made headlines in 2015 when the average sale price of a detached home crossed $1 million, but Barry Cohen, a luxury realtor in Toronto, says keep an eye on those $5 million homes. He said 77 units sold for $5 million or more last year — a 108 per cent increase from 2014 when there were only 37 sales in that price range.
The dollar value of all those luxury sales crossed $500 million in 2015.
"Tight market conditions prevailed throughout much of the year, with fewer ultra high-end listings coming to market overall, particularly in prestigious enclaves south of the 401," said the Re/Max broker, referring to the major highway that cuts east-west across the city. "Pent-up demand is expected to carry over into 2016, with affluent purchasers waiting patiently in the wings for the right product."
Most of the sales over $5 million were in the 416 area code, with Bridle Path and Sunnybrook area reporting 43 per cent of the high-end sales. Sixteen per cent of sales came from Forest Hill South.
Listings were scarce in other upscale neighbourhoods closer to the city's core such as Rosedale, Moore Park, Forest Hill, Annex, and South Hill.
Cohen said the luxury end of the market usually softens first in volatile economic times but gyrations in the stock market might be sending a message to the ultra wealthy to look at real estate again. The strong U.S. dollar and weak loonie is expected to bolster demand as international buyers take advantage of the exchange rate.
"While purchasers, for the most part, were local entrepreneurs, business executives, and professionals, foreign investors also factored into the mix in 2015," said Cohen. "Buyers from Mainland China, in particular, should play an even greater role in the top end of the GTA's luxury market in the next six to 12 months, based on the upward trajectory of the US dollar."
GTA Real Estate Market, Luxury Homes, Toronto, Toronto Real Estate, Toronto Residential