Toronto luxury market hits new record while Vancouver slumps
7/11/2017 | SHARE
Posted in Real Estate Market by Forest Hill Real Estate Signature| Back to Main Blog Page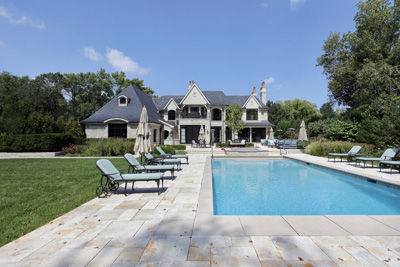 Sales of homes priced at $1 million or more were up sharply in the GTA in the first half of 2017 while Vancouver felt the impact of the foreign buyers' tax.
Luxury sales in the GTA jumped 41 per cent compared to the first half of 2016 and for homes over $4 million there was a 93 per cent surge. This was driven by a 33 per cent increase in sales of single-family homes over $1 million (12,146 sales) and a 98 per cent rise in condo sales over $1 million (758 units).
However, Sotheby's International Realty Canada reports that activity in the GTA has begun to cool since the introduction of the Ontario Fair Housing Plan.
For Vancouver, sales were impacted by the 15 per cent tax on foreign buyers with a 23 per cent decrease in sales in the first half of 2017 compared to the same period of 2016. Sales over $4 million were down 52 per cent. Luxury condo sales did rebound though to gain 5 per cent above the 2016 figure.
Calgary saw a 24 per cent rise in sales of $1m+ homes with single-family detached and attached homes gaining while condos slipped. There was a 17 per cent rise in sales of luxury homes in the Montreal market.
"New market dynamics emerged in metropolitan luxury real estate markets across Canada in the first half of 2017," says Brad Henderson, President and CEO of Sotheby's International Realty Canada.
"There were several underlying factors that contributed to these shifts. Amongst them were the ongoing repercussions of recently implemented policy interventions in the high demand and low supply Toronto and Vancouver markets, as well as bolder economic and consumer confidence in both Montreal and Calgary, which ultimately strengthened the top-tier real estate markets in these regions," he added.
GTA Real Estate Market, Luxury Homes, Toronto Real Estate